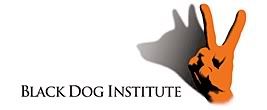 This week, the Black Dog Institute, launched it's annual writing competition.

Last year, people were invited to submit writings around the use of the term "Black Dog" to describe depression. Contributions from the many entries subsequently were compiled into the basis of a book called "Tracking the Black Dog."

This year the subject is Bipolar Disorder, with an emphasis on how sufferers, family members and friends have learnt to manage the 'high' that is characteristic of this disorder.

Again, the underlying idea is to collate experiences into a 'Bipolar Survival Kit.'

Entries must be between 500-1500 words and be submitted by the 31st of January. The winner receives $2000, second prize $1000 and third prize $500.

Update: Entry is restricted to residents of Australia and New Zealand only.

For more information read here and apply here.