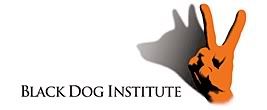 The Black Dog Institute is an Australian organisation involved in clinical research and education in relation to improving understanding and treatment of both depression and bipolar disorder.
Today, many more people use the internet to research medical conditions and treatments. In view of this trend, the Institute has launched the world's first online bipolar study to see if it is possible to provide better help via the internet for people with bipolar disorder.
The program combines psychoeducation with specific therapeutic techniques to help reduce symptoms and rates of relapse. Participants will be able to monitor their condition using state-of-the-art technology.
"The concept has wide implications for the management of
mental health in the Australian and international populations.
Potentially, this type of online help can supplement traditional health care which
is already stretched to meet community needs."
Dr. Carol Barnes
Consultant Psychiatrist with the Black Dog Institute
Chief Investigator for the study
The program is intended to run for a year. It will certainly be interesting to see whether such a program will prove to be beneficial.
You can read more about the study and complete an eligibility questionnaire, if interested, here.

Resources:

Black Dog Institute press release
.