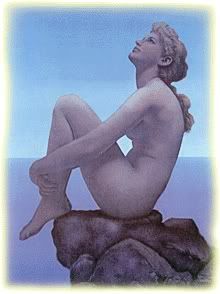 A research study into pre-menstrual syndrome (PMS), post-natal depression (PND) and the menopause has been creating a fair amount of controversy in Australia.
The reason?
The study's claim that PMS, PND and menopause do not reflect changes in hormones levels but instead are a product of women's minds.
While confirming that physiological changes occur in the body, the study suggests that many of these symptoms for PMS, PND and menopause are caused primarily by stress.
The study is based on 20 years of research, including in-depth interviews with British and Australian women. The study author, Professor of Women's Health and Psychology at the University of Western Sydney, Jane Ussher, says PMS and PND are products of repressed rage stemming from social pressure.
"I would argue that PMS and PND are essentially a form of repressed rage women feel, rather than a medical illness. Our research has shown that their distress often stems from women trying to do too much for everyone - except themselves."
Professor Ussher said PMS, PMD and menopause had become "catch-all" diagnostic categories that wrongly legitimised medical management of their condition.
She says further:
"We have this representation of the reproductive body as monstrous and needing drugs to help us through it and when women come off the drugs they find they don't need them at all."

"Looking after children, working full-time, looking after partner's emotional needs, no time for themselves, no time to eat properly, no time to rest, they're the reasons they are feeling angry."

"Women who have more demands report more PMS. You say to women 'do you have PMS on holiday?' but most women say 'no'."
Interesting viewpoint. Of course, the possible psychological and physical effects of stress are well-documented but could the answer to PMS, PND and menopausal symptoms be as simple as removing or reducing all stressors?
I'd like to read more about the study but, unfortunately, I have not been able to locate a specific article detailing the findings. Professor Ussher has, however, published a book titled 'Managing the Monstrous Feminine: Regulating the body, regulating woman' on this subject.
And the response from leading Gynaecologist and menopause expert Dr Elizabeth Farrell?
"I have a great sense of disbelief about her research. It could harm those women who are vulnerable and need to have a combination of treatments including counselling, therapy and prescriptive medications."
A very valid point indeed. What do you think?

Resources: