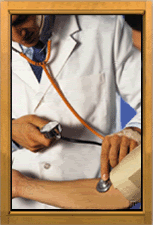 A study from the UK, presented to the American Psychiatric Association, has revealed that physical health problems often go undetected in the mental health population.
It is reported that people with severe mental health problems tend to have higher rates of heart disease and diabetes and die between 10 and 15 years earlier than those not affected by such conditions. However, less than one third of 966 individuals with serious mental illness reviewed as part of the study had received health checks to assess their physical state. Moreover, the study revealed high smoking, blood pressure and obesity rates among participants.
Unfortunately, while this highlights the importance of looking at the wider needs of the mentally ill, it seems that little has changed. Similar findings were reported by UK mental health charity Rethink, formerly the National Schizophrenia Fellowship (NSF), in 2002, with the NSF requesting annual physical checkups for all individuals experiencing mental illness.
Paul Corry, of UK mental health charity
Rethink
says that "Physical decline can be as serious a risk as mental illness in those with serious mental illness. It is critical that annual physical health checks are built into ongoing management plans so that people with severe mental illness can optimise their quality of life and achieve a sense of physical and mental well-being."
Let's hope someone is prepared to act this time around.
Resources:
Fear over health of mentally ill
Health check demand for mentally ill
Physical health of people with severe mental illness