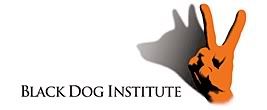 I wrote earlier about
increasing levels of depression, anxiety and suicide
among farmers in the rural regions of Australia as a consequence of the worsening drought. Usually resilient by nature, they're often less likely to seek help, particularly for mental illness.
It's great news therefore that The Black Dog Institute has launched an important new initiative to help reduce the stigma of mental illness in the rural regions of Australia. The Institute has appointed ten ambassadors, people who have experienced depression and bipolar disorder either personally or as a carer, to talk publicly about their experiences and act as local contacts.
Read more about this great
program
and the program
ambassadors
.